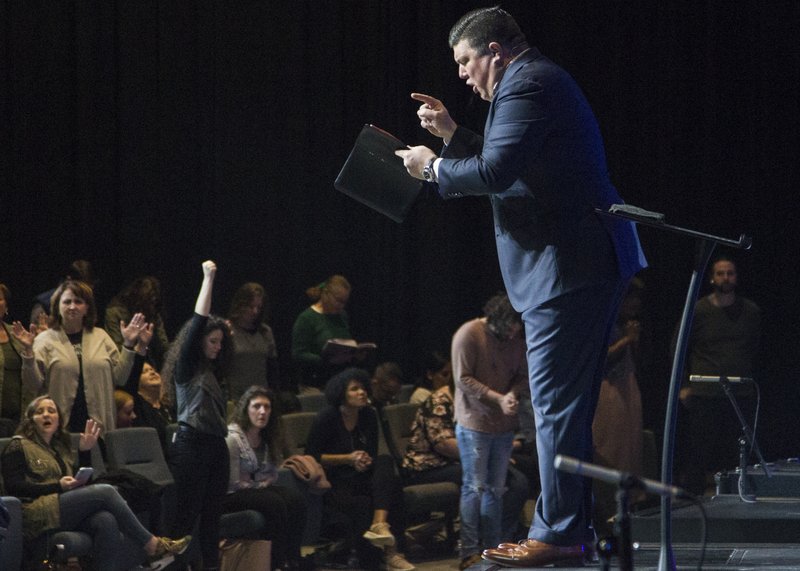 NEW YORK (AP) — On the first Sunday after the coronavirus began upending American life, some religious institutions – including two churches whose pastors are close to President Donald Trump – held in-person services amid public health worries over the pandemic. That picture already looks different this week.
Pastor Robert Jeffress, a stalwart evangelical ally of Trump, held services at his First Baptist megachurch this past Sunday in accordance with Dallas-area limits on gatherings of more than 500 people but said in an interview that this week, he would hold online-only worship. The Florida church where Paula White, Trump's personal pastor and a White House adviser on faith issues, invited congregants to in-person services this past Sunday will also shift to online-only status this week, according to a spokeswoman.
Jeffress, who had called for "a fearless church," said on Tuesday that Christians should take "common-sense approaches" to protect their health.
"Every pastor needs to use wisdom, and it is very obvious that the government's motivation in this is to protect the well-being of individuals," he said.
Read more here: https://apnews.com/c6198ba98ea6d26b128044ea59b9b4da